We came out after fierce fighting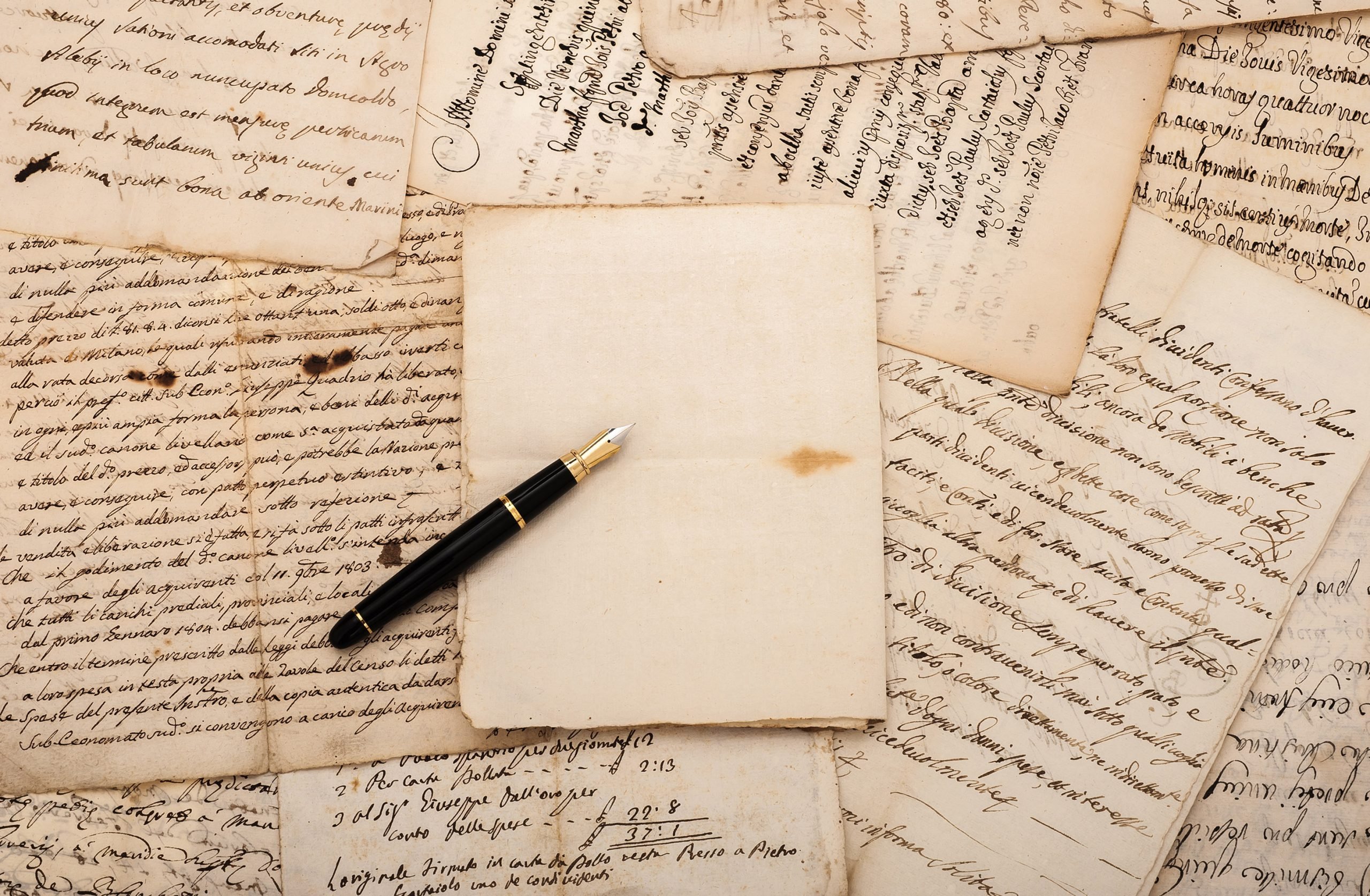 Queens Park
Maryborough, QLD 4650
In the wake of showing the stretched Germans could be stopped at Villers-Bretonneux and driven back at Le Hamel, the Australian Corps was used continually as the Allies mounted their own offensive in July.
After operating with the Canadians to win a decisive victory east of Amiens in August, the Australian Imperial Force fought at Mont St Quentin, St Quentin Canal, and Montbrehain in 'The Hundred Days' that drove the Germans back to inevitable defeat.
Pte Mick Murphy (writing to his parents Mr. and Mrs. M. Murphy of Pialba on 25.8.18 after the battle of Amiens): We have been in some of the greatest and most successful advances made since the beginning of the war, and as is usually the case our lot, the Australians, have done everything they were asked.
Our first hop over was on the morning of the 8th at 4.30. Everything was kept secret, and Fritz never tumbled to anything. Our barrage went down with a crash about 4. No doubt it was a terrific bombardment. If you wanted to speak to the next chap you had to yell into his ear. The tanks waddled along ahead of us, but one could not see 10 yards from them, the fog was so dense. The Fritzes put up a very poor show once we got amongst them, and when it came to hand to hand, up went their hands with the usual 'kamarad'.
The first half an hour was pretty lively, and I had some pretty close shaves, but they are not worth talking about. I took cover in a shell hole with an infantry chap at one point, and a shell burst alongside us on the edge. He was badly hit in the back but the only thing I got was a shower of earth and dust. At one point we ran the gauntlet of his machine gunfire. They tore up the ground in front of me and whistled past my head like the crack of a stock-whip. He got a number with it but was soon knocked out. In the heat of the going one seems to lose his sense of danger.
We reached our first objective and dug in for the night. Next morning we went over again in broad daylight and struck him just lining up for a counter-attack. He must have thought he was coming over to stay, for they had full equipment on. Matters were pretty lively for a while and I had the best target I've had so far. I soon had my gun mounted and going, and caught the Fritzes right on top of the ridge, and laid a lot of them out. The infantry did the rest, and prisoners rolled in droves.
I never felt more tired and stiff in all my life than next day, and all the chaps of the company were the same. It was hard work carrying the tripod and ammunition, besides equipment and bombs, and the infantry went so fast, we had to keep up with them, and then take to the pick and shovel and dig in. I think it is about time our lot was relieved. We have been at it now since January 31st, and came down here from Messines in March and barred the Fritz's road to Amiens. Now as soon as they want to push, we are the storming boys. When we do get out, I believe we will be out for the whole of the winter.
Pte. George McLachlan in a letter to his mother, Mrs. G. McLachlan, Maryborough: I am all right and well. We came out of the firing line a few days ago, doing some very fierce fighting. Our casualties were heavy but I was lucky enough to come out without a scratch. The English papers give our battalion great praise for our last work so, you can bet we had it pretty rough.
I was so beat when we were released I went to sleepwalking along. I was all mud and whiskers. We did look rough. I am enjoying a few days' rest now in a French barn, with plenty of straw, with the rest of the boys that are left, and we are getting fairly well fed. We all hope the war will be over this year and the enemy defeated.
You have a right to be thankful that there is no war in Australia. When we were marching to meet the enemy this last time, we passed through several villages, the people of which, when they heard the Huns were coming, left their homes, cattle, pigs, and fowls, and fled for their lives. The enemy always shells the town ahead of him. They tried to break through us several times but failed. One morning, just at daylight, they opened out with all their guns, and shells rained on us for 3 and a half hours. Then they came at us in thousands. They did not get far, but it was 'hell'. I suppose horses are a good value at home now, like cattle. Horses are selling in England now up to 120 pounds per head. – M.C., Maryborough WB&B Historical Society, Letters from the Front Line.
Pte. Wray Edmunds in a letter his brother, Mr F. P. J. Edmunds, Tiaro: I can't say too much but we are near one of the biggest towns in France. We were under shell fire here for 40 days and expect to be in very shortly. I am no skite, but I reckon that the Aussies are as good as any fighting men they have, and Fritz will tell you so. They have to get the Aussies to where there is tough fighting.
You may have heard of a Lewis gun. Harold Draper and I are both on the gun. It can fire 47 bullets in three seconds. The French people get a rough time when Fritz makes a big push like he did down here, but we were not here at that time, so we were lucky.
Queensland people are very good to us. We got a little parcel today from the Comforts Fund; it contained a tin of milk, chewing gum, a pair of mitts, some envelopes, and several other things. I received a parcel from Molly Garde when I was up in the front line, and a cake from 'Blighty', and I can tell you they were handy in the line, and when we got out I received a parcel from home and one from Ted Hopper, and they contained some lovely socks. I thought they were beautiful, and I want you to thank them all very much. – M.C., Maryborough WB&B Historical Society, Letters from the Front Line
Pte. E. J. Hatton, in France, 15.05.18: It is pitiful to see how the places have been left. Wally Lindeberg (a Maryborough boy), Ted Coleman, and I had a look over a nicely laid out little village not far from here. It made one feel pretty sad to note the desolation of the place. The country round here is looking remarkably well. The crops, although interfered with to some extent by the digging of trenches and the pounding of shells, are well advanced.
The weather has been great lately, a couple of showery days marring a long stretch of bright sunshiny conditions. Today has been ideal. It reminded one of our Queensland spring weather. Our fellows took advantage of it and did washing, sunned their blankets, 'chatted' etc. I haven't referred to this 'chatting' before, but it doesn't mean having a conversation – it's a matter of hunting those little pests known as body lice. They're a terrible nuisance at times. The story is told (and I think I remember the particular instance) of one of the 'Aussie' newspapers illustrating how the soldiers of the A.I.F. capably mended their clothes. In reality, the particular illustration represented them hunting for 'chats'.
While on our way to the village referred to last Sunday, I met young Jack Adamson (a son of John's) who has been over here a long time, practically throughout the piece, in fact. I think he was on Gallipoli. He didn't give one the impression of his being war-weary, in fact, quite the reverse, for he talked very optimistically of the Allies' prospects of success. Before we moved up here, I met Dick Keen at one of our field ambulances. He was looking O.K., but like a good many more, fed up with the show. He had me in roars of laughter at times at his expressions concerning his experiences. When marching up to our present position the other day I saw Ben (Arthur) Hansen, Vic Palmer, and Garrett (late of Ganley's). They, with many others, were standing on the roadside of a village as we passed through. I hadn't much of a chance to speak but learned that all the Maryboroughites in their battalion were going well. I got the necessary leave yesterday afternoon and met Stan Warry, Arthur Horsburgh, Ben Hansen, and Algy McWatters.
In such eventful times as the present, one, unfortunately, is not altogether surprised to learn of the worst regarding our Maryborough boys, but nevertheless I was none the less sad when Arthur Horsburgh told me that both Jock Milne and Jim Stafford had been killed. It seems cruel that this slaughter should continue. In letters I received from Percy recently he told me of the deaths of Bob Butcher and Billy Bennet (a brother to Nurse Bennet of the General Hospital). My sympathy goes out to those bereaved. Tonight we are booked for trench digging. The term 'digger' when addressing another over here is almost general. It's truly appropriate as far as we are concerned, for we never seem to be finished using the shovel and 'Mad Mick' as the pick is usually called. – M.C., Maryborough WB&B Historical Society, Letters from the Front Line
Maryborough Chronicle 08.08.18. Mrs. R. H. Kent, York Street, has received an interesting letter from her husband, L/Cpl R. H. Kent, who was wounded some time ago (second occasion), giving a graphic description of the recent deliberate bombing of hospitals behind the lines by German airmen.
The letter, dated 02/06/1918, was written at a hospital near Etaples and states:
I am feeling tip-top and my wound is next door to right. This is not a very peaceful locality. There have been 3 big air raids just lately, one on the railway on a big bridge, and 2 deliberate attacks on the hospitals and convalescent depots.
On each occasion, hundreds of bombs were dropped and a big percentage were of a huge size, making craters in the ground 13ft in diameter and about 8ft deep. The concussions from these demolish everything in the vicinity. Wards and tents have been blown to fragments, and many fires have occurred; nurses and doctors and helpless wounded and sick have been killed and wounded in considerable numbers. We are not the only ones 'copping' out, for at present all hospitals are being frequently bombed.
I think Fritz is out to win or lose this summer and nothing is too bad for him to do. Since the first raid, trenches have been dug near the wards for patients to go into if they are able. On each occasion, I've been caught in bed and have hopped out slick and made for the nearest cover in a trench. During the raids, I've had 3 of these huge bombs drop within fifty yards of me, besides quite a number of small ones. The concussion is terrific and shakes one up considerably, and makes one feel as though his heart is hanging out of his mouth. June 14: Of late I've seen lots of American soldiers and must say they are a fine lot of men; no doubt they are selected lots they are sending for a start, similar to those we sent from home at the beginning of the war. The 'Yanks' are beginning to show themselves well on certain sectors of the battle line in conjunction with the French and they will soon get broken in.
– M.C., Maryborough WB&B Historical Society, Letters from the Front Line
An attack on 5 October was to be the last in which Australian troops would take part. The Hindenburg Line was completely broken when the last Australian brigade attacked and took Montbrehain, handing the village to American troops to defend. Exhausted and depleted, the Australians were withdrawn to rest and rebuild for the next offensive. Most had been fighting for six months without a break, 11 out of 60 battalions were disbanded because there were so few men left in them, and 27,000 men had been killed or wounded since the Battle of Amiens. Before they returned to the Western Front, the November 11 armistice had been signed.
In one of the last battles of the war, the New Zealanders earned a special place in history on November 4 when they decided against using artillery on the medieval walled town of Le Quesnoy, held by the Germans for four years. Wanting to save the historic town, they used ancient tactics with ladders built by their engineers, scaling the complex outer ramparts and climbing the steep inner wall to free to town. https://nzhistory.govt.nz/war/le-quesnoy/the-liberation-of-le-quesnoy