Turkish tenacity and a brilliant leader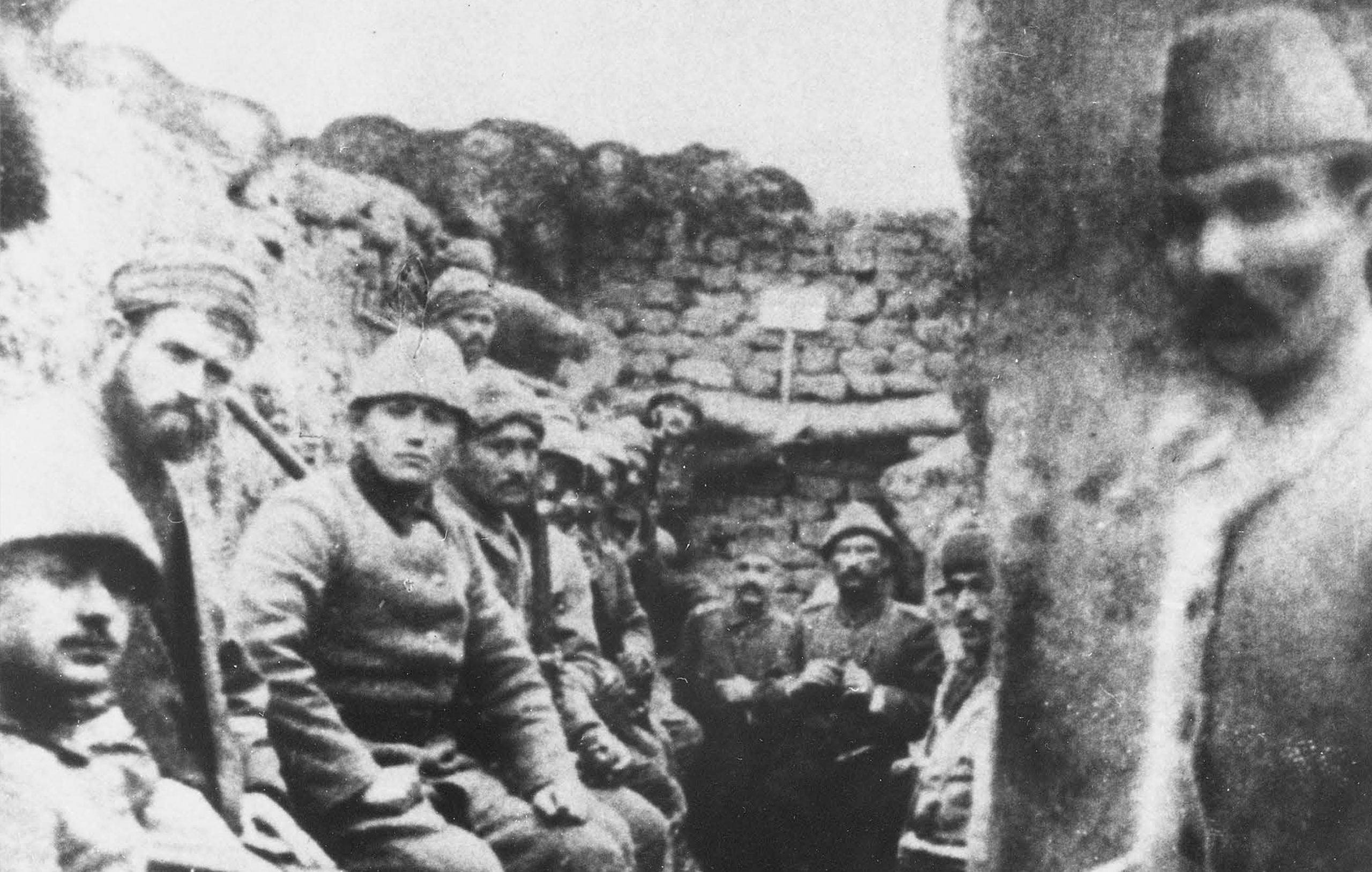 A Turkish Lieutenant Colonel with piercing blue eyes and a powerful presence stepped forward as the Anzacs landed on Gallipoli, rallying his men to hold back the foreigners scrambling up the steep, gorse-covered hills.
Mustafa Kemal, later to become known to the world as Ataturk, had tried to persuade his superiors that the expected landing could be around the steep cliffs near the headland of Ari Burnu. He was ignored and reliance was placed on heavy fortifications in front of the flatter terrain to the south at what would become known as Brighton Beach.
Kemal had proven his leadership qualities in the Balkan wars and in defending the shrinking Ottoman empire in Libya. Seen as a possible rival by leaders in Istanbul, he was sent as a military attache to Sofia. He became a vocal critic of Turkey joining Germany as war broke out in Europe in 1914, urging that Turkey stay neutral and ally against the Central Powers later in the war.
His advice went unheeded. When Turkey allied with Germany, Kemal was put in charge of the 19th Division attached to the Fifth Army defending Gallipoli.
As the boats landed on April 25, he inspired his men in a counter-attack that drove the Anzacs back from the high ground and contained the invaders to a coastal strip. Promoted to Colonel, Mustafa Kemal played a pivotal role in battles on the peninsula over the next eight months.
After helping drive the Allies from Gallipoli, Kemal continued to be an outstanding Turkish leader on the Eastern Front, promoted to Brigadier General and showing remarkable ability to raise the morale of his men.
Author Emil Lengyel wrote: 'He demonstrated anew that the Turk was a fine soldier if he was given the right leadership. Again the Turks took note of the uncommon competence of a general whose name was "Perfection."'
As the Central Powers were defeated and the Ottoman empire crumbled, Mustafa Kemal led the battle to keep Turkey from being divided as Allied spoils of war in what was known as the War of Independence. Elected president of the new republic, he was given the name Ataturk – father of the Turks – as he drove reforms to modernise the nation.
He spoke eloquently about peace, and was credited with uttering the words heard elsewhere in this memorial, telling grieving mothers in far-off lands that their sons who were buried at Gallipoli are now lying in friendly soil.
Modern scholars have claimed no evidence exists to prove that Ataturk wrote or spoke the lines about the 'Johnnies and Mehmets' lying side by side but the resonance of the words will always be part of the Gallipoli legacy.
Turkish Ambassador to Australia His Excellency Mr Ahmet Vakur Gokdenizler says he is 100 per cent certain that the words came from Ataturk but if some had doubts they could be assured that the speech expressed 'how we all feel.'