Periscopes and Rifles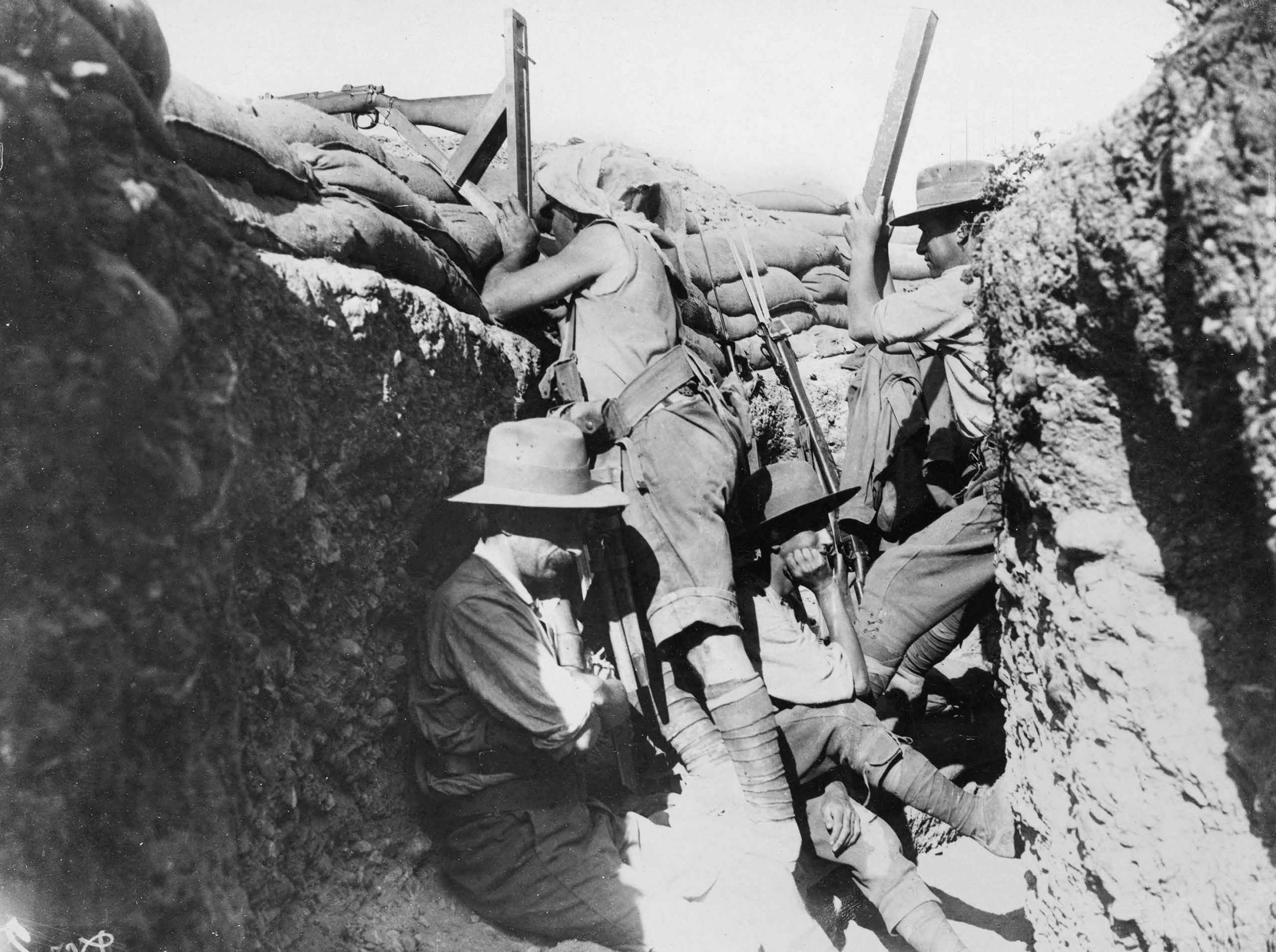 Queens Park
Maryborough, QLD 4670
The periscope rifle devised by Lance Corporal William Beech after five of his comrades were killed in the Turkish May offensive was credited with being a great morale booster for the Anzacs.
Within days Beech was promoted to sergeant and soon the Anzac trenches bristled with 2000 periscope rifles aimed at the Turks. Beech was awarded a DCM for his ingenuity.
Another factory on the beach began producing jam tin bombs, packing explosive and metal scraps into the discarded tins. At first regarded as a diversion, the deadly effectiveness of the improvised bomb was soon proven and serious production begun.
About the same time the 'Daring Quartette' emerged from the ranks of the 9th Battalion, four men who volunteered for risky work, facing it 'as though it was sport'. Among them was Maryborough's Charlie Hanley.
Jack Daniels: One of the most trying ordeals was on June 28th when we advanced from Tasman's Post to make a feint attack in order to draw the Turkish fire from the English Tommies who were attacking Achi Baba in force. Charley Hanley, Bill Allen, Billy Lynch, Jimmy Kerr, Walter Angell, Bart Creedon and other Maryborough boys took part in this, during which Charlie Hanley, Bill Allen and Geoffrey White (Gayndah way) were killed, whilst Bart Creedon was cut off and taken prisoner. M.C., Maryborough WBB Historical Society, Letters from the Front Line.
James Kerr: In a little sally we had the other day poor Charlie Hanley lost his life. He was killed outright by a piece of shrapnel. He was in the midst of the lot that bore the brunt of the trouble. M.C., Maryborough WBB Historical Society, Letters from the Front Line.
Pte C. G. Will (Letter to Mr Ted. Hanley): I have in the course of my duty come across several different units and among them stood more prominently than others – the 9th. From accounts they had a rather trying time. I think they were amongst the most butchered battalion of the lot, I happened to come across the name of Charlie.
Being from my own town it was natural that I should make enquiries and found to my immense pleasure that Charlie was absolutely among the bravest of the 9th. There were four of them called the 'Daring Quartette' who faced things in the manner a brave soldier should. If there was anything to be done in the line of danger, it was without any hesitation whatsoever, referred to the four of them who faced it as though it was sport.
It was whilst out on one of these tasks that poor Charlie met his tragic end; but there is some consolation in knowing that although he is gone he did his duty and is marked by his regiment as 'One of the Daring Quartette'. M.C., Maryborough WBB Historical Society, Letters from the Front Line.