A chap's nerves soon get a bit unstrung after he has been here a bit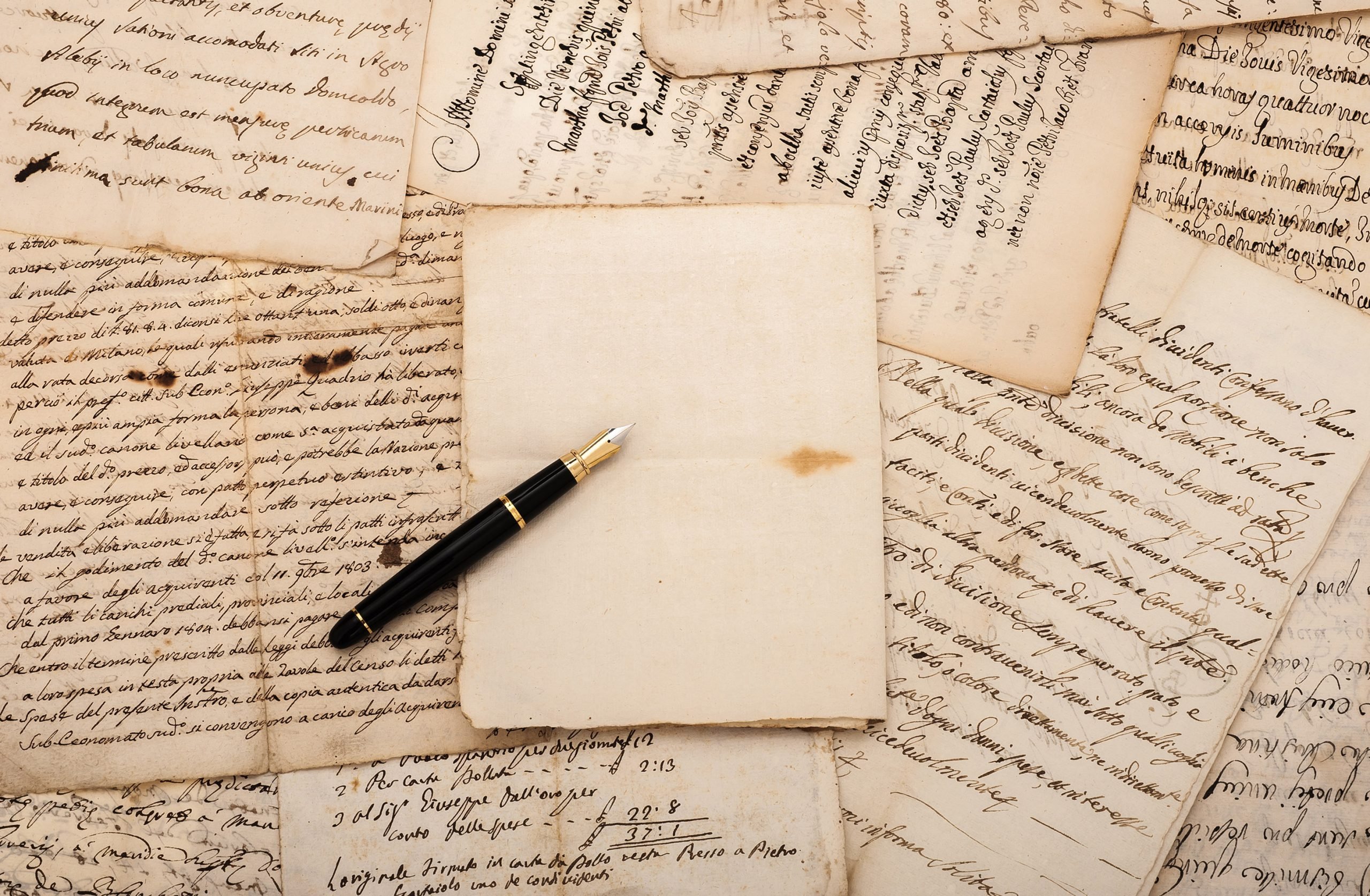 Queens Park
Maryborough , QLD 4650
The year of 1917 is considered to be the most costly for the Anzacs, killing and wounding more Australians than any other year during World War I. Names of battles fought in France and Belgium would be spoken in sombre tones when reflecting upon the Great War.
Pte Robert B. Smith to his father Mr J. W. Smith, Kent Street, from somewhere in France 30/05/1917 – The winter was frightfully cold though. You cannot imagine it unless you have experienced it. I was out in 'no man's land' as a covering party a few times, to protect the wirers, and after lying out there a few hours I would be nearly frozen. Another thing we used to suffer from a lot was cold feet. The soles of your feet would feel as if thousands of pins and needles were pricking them. I used to take my boots off and rub them with whale oil, which generally relieved them. I have been in and out of the trenches since last Christmas, and so far I have escaped injury. I hope my luck continues. The thing that shakes you up most over here is the shells. When you hear a shell coming it seems to paralyse the nerves, and you are sure it is going to get you, but you generally manage to get out of the way. The shell that makes me think most is shrapnel. It bursts up in the air into hundreds of pieces, and it is about impossible to dodge the falling pieces.
You see some awful sights over here with poor fellows who have been killed by shells. Now you are not even safe walking along the roads as some poor fellows who have found out to their cost. A chap's nerves soon get a bit unstrung after he has been here a bit, and I don't think they ever get the same again. We are out of the trenches for a while now and are camped in some big dugouts.
They seem to be badly in need of reinforcements in Australia, judging by the papers. I suppose the chaps think the war is nearly over and they are not wanted. If so, they are greatly mistaken. We are not allowed to give you very much news, but I think I may safely say that very shortly we shall be in the thick of it and drive old Fritz back to Rhineland. I am satisfied we are superior to him in everything, and he will have a rough time of it when we start. I have been away from home over a year now, and am longing to see you all again.
– M.C., Maryborough WB&B Historical Society, Letters from the Front Line.
Cpl T. E. White, to Mrs Fenwick White, John Street. Those steel helmets are a great help and save many a man's life. You hardly know one another in them. I am sorry to say, Lieutenant Barnett, nephew of Miss Barnett, Alice Street, was killed in the same stunt I was in. He was hit on the forehead with a piece of shell. He lived about half an hour then expired. He was a brave man and died a hero's death. He was liked by his men, and that says a lot.
People in Australia have no idea what it is like, only the men who have gone through it know what it is. If one hears a buzzing sound and then 'bang', I can tell you it does not take us long to drop into a shell hole. Mud, well you can sleep it in, you get that used to it. Fritz is getting a towelling up, and it takes our boys to do it. When out of the line, the artillery goes day and night, and you get quite used to it. – M.C., Maryborough WB&B Historical Society, Letters from the Front Line.
Bullecourt, a village in northern France, was one of several villages to be heavily fortified and incorporated into the defences of the Hindenburg Line in 1917.
In March 1917, the German army had withdrawn to the Hindenburg Line in order to shorten its front and make its positions easier to defend. British forces launched an offensive around Arras in early April 1917.
Part of the plan included a hastily planned and disastrous attack on Bullecourt on 11 April by the 4th Australian and 62nd British Divisions. Tanks used in the attack either broke down or were quickly destroyed but the Australians managed to break into the German defences. Due to uncertainty as to how far they had advanced, supporting artillery fire was withheld, and eventually, the Australians were hemmed in and forced to retreat. The 4th and 12th brigades of the 4th Division suffered more than 3300 casualties and 1170 Australians were taken prisoner – the largest number captured in a single engagement during the war.
Among those wounded was Lt Algie Pedersen of Maryborough. – Now that I am comfortably settled down I will give you a little more news. Mid shot and shell I have been, but now I am mid sweet, clean sheets and blankets, which is far away safer and comfortable, but not so hair-raising. Our division made a big attack on the morning of the 11th instant on the much-talked-of and obviated Hindenburg line. We were to have been supported by tons of artillery, but the plans were changed at the last minute and tanks substituted. Our first two objectives were 1200 yards off, and the ground was fairly level, with practically no cover, therefore we had a fair lump of ground to cover while shot and shell rained profusely about us before we got in touch with the man on the other side of the fence.
The attack was launched at 4.45 a.m, the almost irresistible tanks leading the way to trample down the dense rows of strongly-constructed barb wire. Their pace is not furious, but it is effective. They are peculiar looking monsters and it is interesting to see them crawling along. Although the tanks are almost invaluable they did not give us the support we expected of them, so we had to say 'goodbye tanks' and push on without.
I was in the second wave of the attack and was wounded 30 yards in front of the first wire, a bullet, I think, getting me through the rear upper part of the ankle, inflicting an ugly wound, but pleased to say not painful. Immediately the bullet hit me I turned turtle, the whole power of my leg leaving me, I was only 2 yards from a medium-sized shell hole, which I rolled into with lightning rapidity, followed by my batman who had his right elbow grazed by a bullet.
I was the second in my platoon to fall victim to Fritz's shower of lead. I lost no time in getting off my puttees, boots and socks and applying my field dressing, also binding my leg up with 3 woollen scarfs so as to keep my leg warm. My platoon carried on in sections, led by their brave and cool section commanders. Where they ended and how they got on I have not heard. I felt it very much being put out of action, and not being able to push on further with the boys I had every confidence in. Up to the time I was hit they followed me like a football team follows its skipper into the football field. I lay in the shell hole for two hours, now and then cautiously gazing over the top to see how the battle was progressing. I was able to see one of the successful tanks flattening down the wire, then leisurely laying across a trench and using its machine guns to great advantage on the enemy. They can crawl over a trench or shell hole 10 feet in width and any depth.
At 7am the battle had subsided considerably, though enemy sniping was active, so I decided to make for the dressing station 1400 yards away. My batman was not keen on my proposition, but I did not heed him. I crawled 1000 yards back to my boyhood days – in crawls of 30 to 50 yards, shell holes covering my distance and direction. I had to pass close by a tank which Fritz was trying to knock out of action with his horrible 5.9s – some shell I can assure you. The tank escaped injury, my batman, also myself.
It's an awful unpleasant feeling to be wounded and expecting another, if not a clean knock out, at any minute. After crawling 1000 yards the stretcher-bearers came to my assistance and carried me the rest of the journey.
A narrow squeak! When within 30 yards of the dressing station, travelling along a sunken road, a 5.9 shell landed and exploded 2 yards off. I was blown off the stretcher, the four bearers and my batman were wounded, myself getting another slight wound in the hip. I thought my head was blown off. The left side of my face and head was covered in mud and the skin broken in places. It was a miraculous escape. Had my hair been long I do believe it would still be standing up like the bulrushes from the shock. You can generally hear a shell coming, but not the one that is likely to get you until it goes crump.
When I was dressed at the advanced dressing station and my leg put into a splint it was a great relief. The stretcher-bearers now carried me a distance of 2 miles to another dressing station, where my wounds were temporarily cleaned and re-dressed. From the advanced dressing station to the clearing station the stretcher-bearers were posted at a distance of about a quarter of a mile, therefore their carry was not a long one; but it was most trying that day, as the day was cold and a sharp hurricane wind was blowing. Here I was divested of everything I possessed. My breeches and underclothing were parted down the sides with scissors so that they came away from me without any trouble. All my knick-knacks, papers and maps were put into a small dilly-bag to accompany me on my journey to England.
My experience would be the experience of hundreds, in fact, thousands. It was a hard blow for me when I heard that Major Billy Lee had been killed. I was talking to him the previous Sunday. Billy was as brave as the bravest. I often met him in the front line trenches. – M.C., Maryborough WB&B Historical Society, Letters from the Front Line.
Messines
The battle of Messines from June 7 to 14 was a preliminary attack by British, Australian and New Zealand forces ahead of the major British offensive in 1917, the Third Battle of Ypres. The target was the Messines-Wytschaete Ridge, a strategic position strongly held by the Germans since late 1914. With long preparation, detailed planning and sound training, it was recognised as a model for a well-planned limited objective attack. It began with the detonation of 19 mines under the German front line, causing an estimated 10,000 German casualties.
British, Australian and New Zealand infantry advanced behind a co-ordinated artillery bombardment within the first hours of the battle had seized all their targets. German counter-attacks for almost a week failed. Australian and New Zealand forces held the captured areas.
Pte. Bert Bryant writing to his parents Mr and Mrs A. M. Bryant, Tooley Street, France 16.06.17. I sent you a field card to let you know I was well at the time of the 'big push', which recommenced this month. I am out for a few days after having been in for a week. It was terrible. I never thought a man could live in it. There were thousands of guns going off at the same time; no one could imagine it unless in it himself.
I was going up to the front line on the second night when the Germans opened up a big barrage. We had to take cover in shell holes, or anywhere we could get, and between the German guns and ours, it was awful. I don't know how many shells passed over my head – there must have been thousands during the hour I was in the shell hole. I thought of home and wondered how you were all doing.
Then something else would recur to my mind, though I never lost heart, as I always say 'What has to be will be.' A number of Maryborough lads were killed and wounded. I met Arthur Wilson (son of Mr and Mrs J. Wilson, York Street) last night. He came through it alright.
According to the English papers, our guns fired 6,000,000 shells during the fight. The British also discharged a big mine, containing 600 tons of high explosives. It was a big mountain and it must have killed thousands of Germans.
I wish the war were over, but I don't think it will be this year. I was living in hopes of being home for Christmas, but I doubt it. I am getting an old soldier now, as it's 18 months since I enlisted; but I am not sorry in a way, because I wouldn't like to be at home when the war is over and the boys come back. – M.C., Maryborough WB&B Historical Society, Letters from the Front Line.